Volunteers as a force of solidarity in times of crisis - project results
Detalji

Hitova: 120
The goal of this project was to contribute to strengthening and promoting the role of volunteering as the impact of volunteering during the EU refugee crisis was immense. We wanted to raise awareness and further encourage discussion on volunteering and its role in creating open, tolerant, sensible and successful communities. Specific project objective was to gather opinions on volunteering in times of crisis and after, and to promote volunteering as solidarity and democracy force in Europe, which is in line with EU policies and strategies.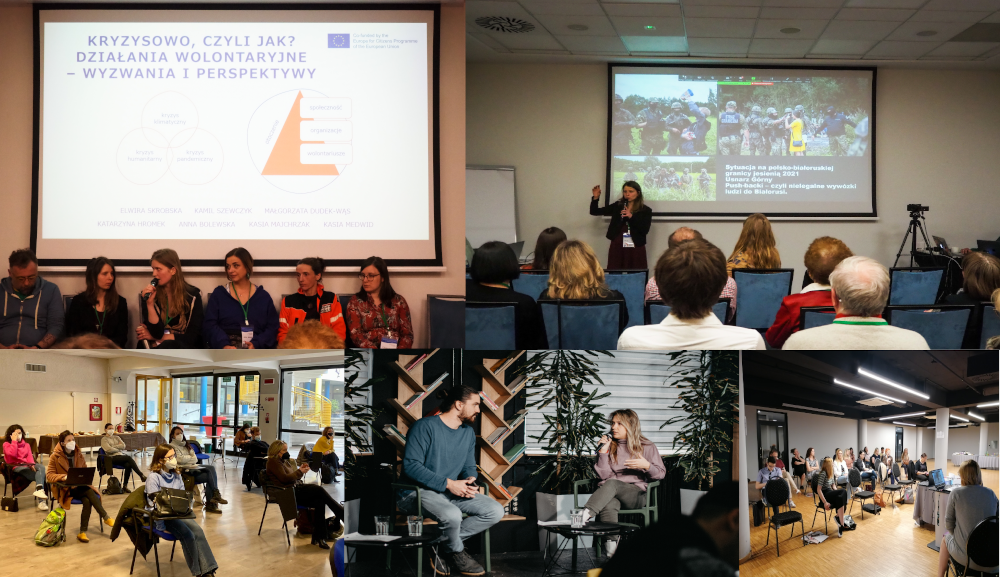 During the project implementation, in total 8 events were organized. The aim of the events was to discuss the importance and the influence of organized volunteering and volunteers in times of different crisis - humanitarian, health, natural, etc.
During the project implementation, each partner organized activities in their country. Further, each partner was responsible for opening a discussion on the values and importance of quality established volunteering program for action during the crisis in the community.
All events were organized as conferences or other forms of public discussion and presentation of research results. During the events, partners presented research results and highlighted most important issues pertaining to their local communities. Additionally, they invited experts in volunteering and community organizing to participate and share their perspective. Of course, there was always time reserved for discussion and promotion of the VOCIS project and raising public knowledge on Europe for Citizen program (now CERV).
All implemented activities and events were successful.
As a part of the project, one person fulfilled an internship via ESC program. Person in question is Francesca Barison, and she did her internship in CEV – Centre for European volunteering in Brussels during 15/09/2020 to 15/11/2020. Her main tasks were to participate in the organization of an International VOCIS event in Padova (Italy). Since the pandemic posed as a challenge, the event was organized online. Francesca says: It was the first time I had the chance to participate in the organization of an international event and it was very interesting and stimulating.
In total, 581 people participated in project activities in 5 European countries (Croatia, Belgium, Italy, Serbia, Poland). Full information template can be found HERE.